Commercial Cleaning In Etobicoke
A Full-Service Cleaning Company offering the highest quality cleaning services in Etobicoke.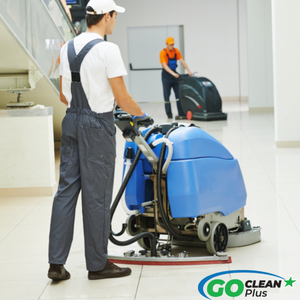 Go Clean Plus is a fully insured commercial cleaning company offering the highest quality cleaning services in Etobicoke. We want to be your business' one-stop solution for all of your cleaning needs. We make sure that our cleaning services are tailored to fit your individual needs and preferences every time.
Top Commercial Cleaning Company In Etobicoke
Go Clean Plus will provide you with a job well done, no matter what the size or scope of the cleanup may be, we understand the importance of your workplace being clean and sanitary, and we know it can't all be done by one person. We hire the best staff in the industry and provide them with the proper training.
If you are looking for a commercial cleaning company in Etobicoke that can offer you the highest quality cleaning services then give us a call today and one of our friendly customer service representatives will gladly help you.
Facilities We Serve:
Go Clean Plus provides professional cleaning services for:
Office Buildings
Schools
Post-Construction Condominiums
Medical Clinics
Retail Stores
Restaurants
Gyms
Shopping Malls
Factories
Other Types Of Businesses
Professional Cleaning For Offices And Businesses
Our professional commercial janitorial cleaning services in Etobicoke will leave your building spotless. We provide professional commercial cleaning services to companies of all sizes, including small businesses, large corporations, and government offices.
Cleanliness is a key component to the success of any business. But cleaning isn't just about aesthetics. The cleanliness of your home or commercial building can have a direct effect on your productivity, health and even your safety. A cleaner home is a healthier home with fewer germs and bacteria floating around.
We set ourselves apart from the competition by preparing our teams with the necessary tools and skills to address any challenge that may arise – no matter how unexpected it may be
Our services include:
Disinfection and Sanitizing
Carpet and Rug Steam Cleaning
Floor Cleaning & Waxing
Window Cleaning & Washing
Restroom Cleaning
Kitchen Cleaning
Storage Room Cleaning
Occupied Space Preparation
Maintenance Day Porter Services
Move In/Move Out Cleanups
Yes, You Do Need Janitorial Cleaning Services In Etobicoke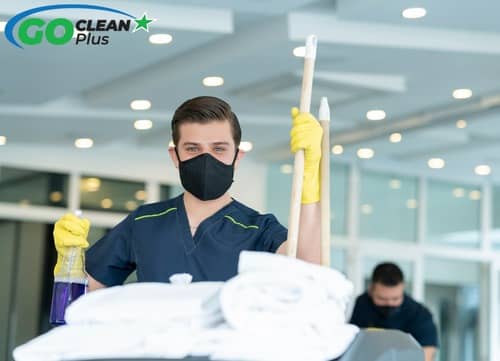 Clean office space is the first impression that any visitor gets of your business. Each day, our team of professionals will ensure that your office space is clean and tidy, uncluttered and well organized, leaving you free to focus on your core business activities.
Maintenance - it's important to keep your property free from any stains and dirt in order to maintain the quality of your business image.
Reduce Health Risks - keep employees healthy by not exposing them to harmful germs and bacteria.
Safety - an unkempt environment is not only unsightly but also helps in creating an unsafe work environment since it can cause accidents due to tripping or falling over objects around the office.
Reduce Costs - cleaning services can help you save money by reducing the need to spend on minor repairs and other amenities that might get affected if not cleaned regularly.
Work Smarter, Not Harder - Hiring a commercial cleaning company in Etobicokewill help you concentrate on the other aspects of your business and let you focus on growth rather than spending several hours every week cleaning your offices.
Why Choose Go Clean Plus
Go Clean Plus is committed to providing brilliant commercial cleaning services in Etobicoke that will exceed all your expectations. Whether you need weekly office cleaning or annual school maintenance, we are here for you 24/7, 365 days a year.
We are focused on providing each of our clients with the cleaning services they need, so we can make their life easier.
We value professionalism and efficiency.
Our fully qualified cleaning staff will do the job right to your satisfaction.
From basic office cleaning services in Etobicoke to complex industrial cleaning we offer a wide range of cleaning services for any type of facility or setting.
Go Clean Plus is dedicated to providing superior cleaning that covers all aspects of your facility.
We offer next-day cleaning services, emergency cleaning services, weekly or bi-weekly services, monthly routine cleaning and more.
No job is too big or too small for us to handle.
We offer custom cleaning plans. Choose from several cleaning packages tailored to your cleaning needs.
We have been providing commercial office cleaning services in Etobicoke at affordable prices for over 15 years. Our clients know that they can always count on us to get the job done right the first time, every time. Our employees are trained to the highest standards and our equipment is the best in the business. We will guarantee you will be satisfied with our service. Contact us today.