The Advantage of Using A Commercial Office Cleaning Services in Toronto
Posted on February 03, 2022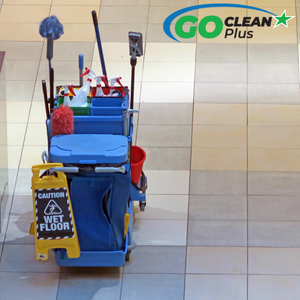 There are many benefits to using a professional commercial office cleaning service in Toronto. Perhaps the most obvious benefit is that you will have a cleaner, healthier
workplace. All the best commercial cleaning services in Toronto use the latest equipment and cleaning products to clean every nook and cranny of your office, removing all the dirt, dust, and bacteria. They will also disinfect all surfaces, which is important for preventing the spread of germs.
If you are like most business owners, you are always looking for ways to cut costs and save money. One area where you may be able to save money is by hiring a commercial cleaning service in Toronto.
Here are some of the benefits of using a commercial office cleaning service:
1. Increased Productivity
A clean and organized workplace is a productive workplace. By hiring an office commercial cleaning service, you can ensure that your employees have a clean and distraction-free environment in which to work.
2. Enhanced Sanitation
Commercial cleaning companies in Toronto use the latest technology and equipment to clean your office thoroughly and safely. Their team of experienced professionals will also take care to use the proper cleaning products and techniques to protect your employees and customers from harmful germs and bacteria.
3. Improved Image
A clean and well-maintained office sends a positive message to both your employees and your customers. It demonstrates that you take pride in your business and are committed to providing a high-quality experience for your customers.
4. Reduces Absenteeism
By keeping your office clean and free of dirt and bacteria, you will reduce the number of sick days taken by your employees.
5. Save time
Hiring a commercial office cleaning service will free up your time so that you can focus on your business. A good commercial office cleaning service will have a team of experienced professionals who can clean your office quickly and efficiently. They will work quickly and efficiently to clean your entire office in a fraction of the time it would take you to do it yourself. Meaning you can focus on your work and leave the cleaning to the office cleaning professionals in Toronto.
6. Save money
Hiring a commercial office cleaning service is often cheaper than hiring an in-house janitor. Commercial cleaning services in Mississauga, Etobicoke, Toronto and the GTA are typically very affordable, and many offer a variety of packages to choose from. They also offer flexible scheduling, so you can choose a service that fits your needs and budget.
Running a business can be a lot of work, and one of the many tasks that often gets overlooked is cleaning. However, neglecting this important job can have negative consequences for your company. A clean and organized office is more pleasant to work in, which can lead to higher morale and productivity. It can also be a healthier environment, as dust and allergens can build up over time if not regularly cleaned.
That's where commercial office cleaning services can help. These professionals have the experience and expertise to clean your office quickly and thoroughly, leaving it looking and smelling fresh. They can also provide customized services to meet your specific needs, such as deep-cleaning carpets, disinfecting surfaces, and removing dust and cobwebs.
If you're looking for reliable and affordable commercial office cleaning services in Etobicoke, Toronto, Mississauga, Vaughana and the GTA, contact Go Clean Plus today. We offer a full range of services to meet your needs, and we're fully insured for your peace of mind.