Commercial Cleaning Services in Mississauga
Discover the Difference Working with Commercial Cleaning Companies Who Care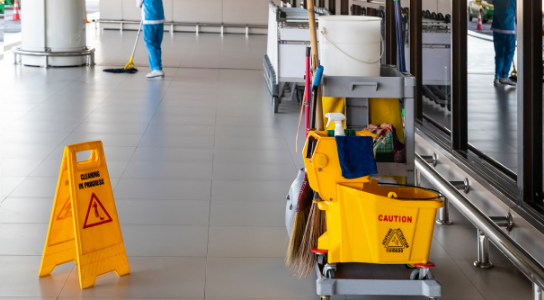 Have you been searching for a reliable and experienced commercial cleaning company in Mississauga? Look no further than Go Clean Plus, one of the best commercial cleaning companies serving the Mississauga area. We offer a wide range of commercial cleaning services for businesses and facilities of all sizes.
We understand that keeping your business clean and tidy is essential, and we work diligently to ensure your premises are clean and presentable in no time. Our team of fully insured, experienced and professional cleaners will work diligently to ensure your business or facility is clean and tidy in no time.
Contact us today to learn more about our commercial cleaning services or get a free quote.
Yes, You Do Need A Commercial Cleaning Company in Mississauga
Are you tired of trying to do all the cleaning yourself? Do you have a busy schedule that doesn't allow you enough time to clean your business or office space the way you want? Go Clean Plus is professional commercial cleaning company in Mississauga that can design a custom cleaning plan to meet your needs.
Many business owners try to save money by handling their own office cleaning. However, this can often lead to a number of problems that can be costly and dangerous in the long run. One of the most common issues is poor sanitation practices. Without office cleaning services in Mississauga, there are a variety of things that can be overlooked. This can include not properly sanitizing surfaces, not using the correct disinfectants, and not emptying trash cans regularly. All of these can lead to an increase in the spread of germs and bacteria and can cause serious health issues for employees and customers.
Facilities In Mississauga We Serve:
Commercial Buildings and Offices
Medical Buildings
Warehouses
Industrial Facilities
Retail Stores
Gyms
Shopping Malls
Manufacturing Factories
Customized Commercial Cleaning Services In Mississauga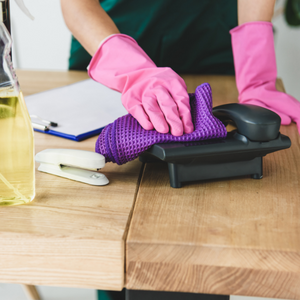 No matter what kind of business you run, cleanliness is essential. Not only does it make for a more pleasant environment for your employees and customers, but it's also an important part of protecting your health and safety. That's why Go Clean Plus Professional Cleaning Company offers customized commercial cleaning services in Mississauga. We're here to help you design the solutions you need to consistently and effortlessly keep your facility clean and healthy.
So whether you need one-off cleaning service or a regular maintenance contract, we can help.
Customizing Your Commercial Services Package
We understand that every business is different, and that is why we offer a customizable package to fit your specific needs. Whether you need daily, weekly, or monthly cleaning, our team will work with you to create a plan that meets your specific needs.
Frequency of our cleaning services required to keep your business at its best
The best time to perform our commercial cleaning services
The specific cleaning services you require (e.g. general cleaning, deep cleaning, dusting)
Extra disinfection and sanitizing services to prevent the spread of germs and COVID-19.
Whether you need equipment or cleaning supplies to manage your own frequently used sanitary supplies
At Go Clean Plus, we want to work with you to create a package that meets your unique needs.
Benefits Of Commercial Cleaning Services in Mississauga
Always Professionally Cleaned Facility
Improved Work Productivity
Healthy Work Environment
Increased Employee Morale
Why Choose Go Clean Plus Commercial Cleaning Services
There are many commercial cleaning companies in Mississauga to choose from, so why should you choose Go Clean Plus?
What makes us different from other commercial cleaning companies is that we offer a wide range of services designed to meet your specific needs. Whether you need our team to come in and clean your office building, or you need us to help you get your property ready for an event, we've got you covered.
We are a fully insured commercial cleaning company in Mississauga with the highest quality cleaning services.
Our team of experienced cleaners are dedicated to providing top-notch service to all of our clients, whether they are a small business or a large office building.
We offer a wide range of services, including carpet steam cleaning, office disinfection, and event clean-up, and we are always happy to customize a package that meets your specific needs.
We have a wide range of specialized equipment, including an electrostatic disinfection sprayer, to ensure that we can meet any client's needs.
Trust the professionals at Go Clean Plus for all your commercial cleaning needs in Mississauga.
Contact us today for a free consultation, and let us show you how we can help make your facility look its best.