Hire A Commercial Cleaning Company For Your Multi Tenant Office Complex
Posted on December 16, 2021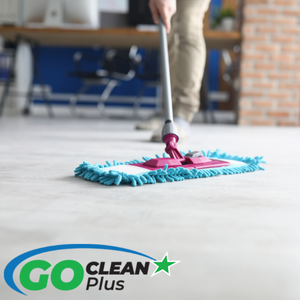 Are you an office building manager and in need of commercial cleaning services in Toronto? There are many reasons why commercial property owners should hire a full-service commercial cleaner. Read our blog to find out why it is important to hire a commercial cleaning company for your multi-tenant office complex. Then contact Go Clean Plus to book a consultation for our commercial janitorial services.
Commercial cleaning services are one of the most cost-effective ways to keep a commercial property clean, safe and functional. Yet, many building managers don't know how to choose the right commercial cleaning service. In fact, many managers choose to clean the office complex themselves or don't clean at all.
It's A Great Service To Provide Your Tenants
One of the best things about getting a commercial cleaning service in Mississauga, Etobicoke, Toronto or the GTA is that you are providing your tenants with an excellent service. Finding good quality, respectful and reliable tenants is very difficult and in order for them to stay, you are going to have to provide a clean environment for them to work in. This is especially true if they are providing a personal service themselves where they need their residence to look presentable to their customers. A commercial cleaning service can help make this happen.
Benefits Of Hiring Commercial Janitorial Services
Your multi-tenant office complex is a big investment and it needs to be kept in excellent condition. Cleaning and maintaining any commercial building takes a lot of time and it's not something that you can do by yourself. Commercial cleaning services in Etobicoke, Mississauga, Toronto, and the GTA for your multi-tenant office complex is the best solution for this.
For one thing, unless you have an experienced staff member with cleaning experience, the amount of time it would take to make the office building or commercial property sparkle would prove too difficult.

Commercial cleaning services are able to provide you with a thorough cleaning of every part of your building which will include everything from the floors to the walls and windows.

They will also be able to offer you a wide variety of other services such as garbage disposal, waste removal, dusting, vacuuming and even countertops.

A commercial cleaning service can also offer your tenants with special services such as carpet cleaning, furniture cleaning or window washing.

Another benefit of hiring a professional cleaning company is that they will use the proper methods to clean the buildings and offices.
Do the math. You may be wondering what kind of return you can expect on your investment when you hire commercial cleaners. You should be thinking about how much they are going to save you in terms of your time and energy.
Hire The Best Cleaning Company In Toronto
Go Clean Plus is a professional commercial cleaning company specializing in cleaning multi-tenant commercial buildings. We are a leading expert in providing janitorial and cleaning solutions for business owners and building managers alike. To give you an idea of our deep experience, we have been in business for almost 2 decades, and have hundreds of satisfied commercial cleaning service clients. Contact us today about hiring our commercial janitorial services.