The Best Checklist For Janitorial Services in Toronto
Posted on February 14, 2022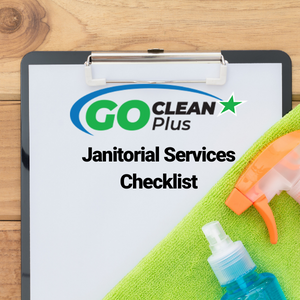 There are many different types of janitorial cleaning services in Toronto. It can be challenging to know what you are getting when you hire a commercial cleaning company in Toronto to provide them. It is essential to have a detailed checklist of the services you would like the company to provide to be sure that you are getting what you expect.
There can be a lot of pressure when it comes time to find the best janitorial services in Toronto or the top commercial cleaning company nearby. When businesses need to outsource janitorial cleaning services in Toronto, they first need to develop a checklist of what they are looking for in a janitorial cleaning company in Toronto. Not all janitorial cleaning companies are created equal, so businesses need to know what specific services they need and what quality they expect. Once businesses have a good understanding of their needs, they can begin assessing a company's commercial cleaning services to find the one that best suits their needs.
What Is Janitorial Cleaning Services
Janitorial cleaning services in Toronto are often thought of as one and the same as office cleaning services in Toronto, but this is not always the case. A janitorial cleaning service can provide a wide range of cleaning services for a business or organization, both indoors and outdoors. These services can include high-quality cleaning and sanitization alongside maintenance.
Toronto janitorial cleaning services can often be customized to fit the specific needs of a business or organization. This can include anything from daily cleaning to deep-cleaning and sanitizing. Janitorial cleaning services can also provide regular maintenance to keep everything running smoothly.
A janitorial cleaning service can be a valuable asset for any business or organization. Not only do they provide high-quality cleaning and sanitation, but they also offer peace of mind. Knowing that your workplace is clean and sanitized can help you focus on your work without worrying about the cleanliness of your surroundings.
Janitorial Office Cleaning Services Checklist
Janitorial cleaning is often the go-to choice for businesses that need a high level of cleanliness and sanitization in addition to maintenance. The staff at a janitorial cleaning company are usually experienced and certified in various cleaning and sanitization methods. This allows them to provide a wide range of services that meet the specific needs of their clients.
Trash removal
Cleaning of all surfaces, including floors, walls, ceilings, and furniture
Sanitization of all surfaces
Dusting furniture and fixtures
Sweeping
Mopping
Routine maintenance, such as window cleaning, carpet cleaning, and pressure washing
Restroom cleaning, including all fixtures and surfaces
Vacuuming and Steam Clean carpets and rugs
Cleaning of glass surfaces
Cleaning of kitchen areas and appliances
Polishing of metal surfaces
However, each commercial cleaning company in Toronto may offer a different range of services, so be sure to ask what is included in their services before you sign any contracts.
Hire The Best Commercial Cleaning Company In Toronto
Are you looking for the best janitorial services in Toronto? Look no further than Go Clean Plus Professional Commercial Cleaning Company! We offer a wide range of commercial cleaning services perfect for small businesses, office managers, schools, public servants, government buildings, condo managers, medical buildings and more. Our experienced cleaning teams are dedicated to providing the highest quality commercial cleaning services in Toronto possible with a satisfaction guarantee. We use the latest equipment and techniques to get the job done right, and we always adhere to the safest and most efficient methods. We also offer a wide range of specialized cleaning services, including electrostatic disinfection cleaning, electrostatic disinfection sprayer, carpet steam cleaning, and more. For more information about our janitorial services or to receive a free quote, please contact us today.
Read More About Our Toronto Janitorial Services: