Keep Schools Safe & Kids Healthy with Janitorial Services
Posted on January 11, 2022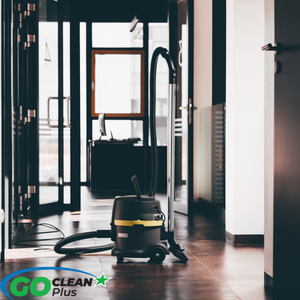 The importance of cleanliness in educational facilities cannot be understated. The spread of COVID-19 and its' various variants is a major problem worldwide. From routine sanitization to deep electrostatic cleaning schedules, hiring a commercial cleaning company in Toronto can help alleviate this epidemic in a very simple way – by offering janitorial services in Toronto for schools.
The Risk In School Facilities
If a school is not kept clean, it could harbor bacteria – especially if there are restrooms in the building. Children can get sick from dirty environments or get sick from other kids who are sick. As we know, covid is transmitted from person to person by respiratory droplets. Although individuals may not experience symptoms if they become infected with COVID-19, they are still contagious. These droplets can be easily spread throughout a classroom because children are in close proximity to each other for long periods of time. The best way to keep your kids healthy and schools safe is by hiring commercial cleaning services.
All schools have to maintain a clean environment to ensure that the students, faculty, and staff can maintain a healthy lifestyle. To do this, they have janitorial services that provide cleaning services and general maintenance. These services are usually provided by third-party companies, such as Go Clean Plus, a leading commercial cleaning company.
The Importance Of Professional Janitorial Services In Toronto
School janitorial cleaning services in Toronto constitute an integral part of every school's day-to-day operation. Ongoing janitorial services are necessary to keep the school clean, tidy, and safe, especially in the wake of the ongoing pandemic. These services are thus one of the most important facets of a school's day-to-day operation.
Schools hold many students, and each student brings in their own set of germs that spread easily. Schools don't just have to worry about young children spreading germs, but also about older children. Many schools have older children mixing with younger children. The older children spread their germs to the younger children when they share toys, hand each other things, and play together.
The concern is that teenagers tend to be more careless and don't always wash their hands properly before eating. They are also less monitored for their hygiene habits than younger students, which means they can quickly spread germs.
Why Hire Go Clean Plus
Go Clean Plus provides janitorial services for Toronto schools and other educational facilities. We can help you keep your entire school clean. From school bathrooms to classrooms, Go Clean Plus has the tools and expertise to make sure your school stays clean so that your school will not be forced to close due to an outbreak. It is our goal to keep kids healthy and ready to learn.
Book Our Janitorial Services In Toronto
Go Clean Plus is a professional commercial cleaning company in Mississauga, Etobicoke, Toronto and the GTA that offers janitorial services for Toronto-based schools, public buildings, and office buildings. Maybe you'd like us to disinfect your school's surfaces with specialized tactics such as sanitizing tabletops or mopping floors? Maybe you need us at night or on weekends? Whatever service level suits you best, we'll be happy to help out whenever we're needed! Let Go Clean Plus help keep your school safe and your kids healthy this school year. Contact us today for more information about our leading janitorial cleaning services in Toronto.