5 Things Missed Without Commercial Cleaning Services in Toronto
Posted on February 18, 2022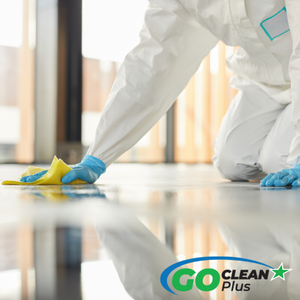 It's no secret that janitorial cleaning services in Toronto are vital to the success of any business. When dirt and dust are allowed to accumulate, it can lead to a number of problems such as respiratory illnesses, allergic reactions, and even food poisoning.
That's why it's so important to hire commercial cleaning services in Toronto that can keep your business clean and healthy. Many people don't realize that janitorial cleaning services in Toronto performed by a professional cleaning company in Toronto go beyond just sweeping and mopping the floors. Consequently, many business owners don't realize how vital janitorial commercial cleaning services are until they don't have them.
5 Things Overlooked Without Janitorial Services In Toronto
In fact, five important details get overlooked when businesses try to clean on their own. Here are five pieces that are missed when companies don't have a janitorial cleaning service:
1. Bathrooms & Plumbing
While it might seem counterintuitive, keeping your plumbing clean and clog-free is essential for preventing bacteria and mold from growing and can help keep your staff healthy. A clogged drain or overflowing toilet can not only make your office smell bad, but it can also be a major health hazard. During business hours, it can severely interrupt your workflow.
2. Kitchen Not Sanitized
Bathrooms and kitchens are two of the most commonly sanitized areas in a business or office building. However, if they are not sanitized properly, they can become breeding grounds for bacteria and other contaminants. To get to the point: a dirty kitchen can be a health hazard. Professional janitorial services in Toronto will clean your kitchen quickly and thoroughly, ensuring that it is sanitary and safe for your employees.
3. Windows and Mirrors Not Cleaned
Windows can be a challenge to clean if they are not done properly. Streaks and smudges can be left behind, which can be unappealing to customers or clients. If your windows and mirrors are not cleaned properly, your office will not look its best. A professional janitorial service will do the work for you.
4. Dust Build-Up on Furniture and Ceilings
Another common issue is the accumulation of dust and dirt in corners, nooks and dust build-up on furniture and ceilings. This not only looks bad but can also cause respiratory problems for employees. Ridding your office of dust can sometimes be difficult to clean without the right tools and equipment. With a set cleaning schedule, you can be confident that your office is being cleaned when it needs to be. Whether you need daily, weekly, or monthly cleaning our cleaning teams will work to create a cleaning solution that works for you.
5. Lingering Office Odours
Professional janitorial service can help to prevent lingering odours in your business. By having a team of professionals clean your space regularly, you can eliminate the build-up of dirt and grime that can cause unpleasant smells. In addition, a professional janitorial service can also help disinfect your space, which can help prevent the spread of germs and illnesses.
Commercial Office Cleaning Services Toronto Are The Way To Go
Office cleaning can be a daunting task. Not only do you have to worry about keeping your workplace clean and presentable, but you also have to make sure that all of the necessary sanitary and safety protocols are followed. Trying to do all of this with your own staff can be difficult, if not impossible, to manage properly. That's why it's important to employ a professional janitorial company in Toronto.
The Go Clean Plus Difference
At Go Clean Plus, a leading commercial cleaning company in Mississauga and Toronto, we offer a wide range of comprehensive janitorial services designed to meet your business's specific needs. We can take care of everything for you, from commercial carpet cleaning to office disinfection.
We have over 25 years of experience in the commercial cleaning industry. Our teams of experienced cleaning professionals are dedicated to providing you with the highest quality commercial cleaning services in Toronto possible. We understand that every business is different, and that's why we offer a variety of customizable janitorial services in Toronto that can be tailored to meet your specific needs. We also offer a 100% satisfaction guarantee on all of our services, so you can be sure you're making the best decision for your business.
So if you're looking for a reliable and experienced commercial cleaning company in Toronto, contact Go Clean Plus today. We'll be happy to discuss our services with you and provide a free quote.