Why Commercial Cleaning Services So Important in 2022
Posted on March 16, 2022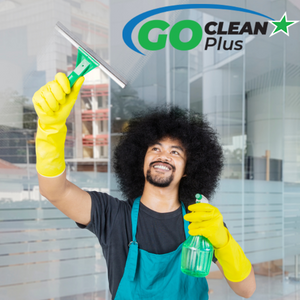 Commercial cleaning services in Toronto are more critical now than ever before. In this day, with the ongoing threat of the COVID-19 pandemic, there is an increased demand for professional janitorial cleaning services in Toronto. It is no secret that having a clean and healthy environment is essential for employees' mental and physical health. In fact, studies have shown that employees who work in a clean and healthy environment are more productive and have lower absenteeism rates.
Commercial cleaning services in Toronto are essential in ensuring that your employees can work in a clean and healthy environment. Not only do these services keep your office or business clean, but they can also help to protect your employees from illness and other health concerns. In 2022, it is estimated that there will be over 2.5 billion workers in the world. That is a lot of people who need to be healthy and productive in order to help your business grow. By employing a commercial cleaning company, you can rest assured knowing that your employees are in a healthy and clean environment. Not only are commercial cleaning services important for the health of your employees, but they are also important for the image of your business.
Reasons Commercial Cleaning Services Are Critical
There's more dirt and dust in the air than ever before.
Office workers are more spread out than ever before.
Technology has created new sources of dirt and dust.
The population is aging, and seniors are more likely to need help with cleaning.
More people are working from home, which creates new cleaning challenges.
Schools need proper cleaning services now more than ever before.
Hospitals are getting dirtier than ever before.
Government buildings need to reduce the chance of Covid transmission.
Improved Air Quality
Commercial cleaning services are critical for the health and well-being of your employees and customers, especially when it comes to keeping your indoor air quality adequate. Dust particles from the air vents accumulate over time and can affect indoor air quality. This can cause respiratory problems, asthma, and other health issues. Poor air quality also leads to decreased productivity and can cause employees to feel sick.
A professional commercial cleaning service will clean all the surfaces in your business, including the air vents. They will also use special equipment to disinfect the premises and improve the air quality. Having a clean and healthy workplace is more important than ever, so contact a commercial cleaning company today.
The commercial cleaning company, Go Clean Plus, offers a wide range of services that are perfect for any business looking for a thorough clean. Go Clean Plus's services include commercial carpet cleaning, electrostatic disinfection, office disinfection, post-construction cleanup, and event cleanup. We also have a team of experienced cleaners dedicated to providing the highest quality service possible. If you're looking for a reliable and professional commercial cleaning company in Toronto, then Go Clean Plus is a perfect choice. Contact us today to learn more about our services.