What to Do About Office Cleaning when March Brings Snow
Posted on March 10, 2023

Despite hopes that the snowy season is over, winter weather is still typical in March and even sometimes in April. Unexpected snow creates unique challenges when it comes to businesses trying to stay on top of office cleaning in Toronto. Without commercial cleaning services, snow and ice can be tracked in, making floors slippery and dirty, while wet boots and coats can create a mess in entryways and hallways. With some preparation and attention to detail, it's possible to maintain a clean and safe office environment during the snowy season with reliable commercial cleaning services from Go Clean Plus.

Here are some tips for office cleaning in Toronto in the aftermath of the March snow.
Create a Plan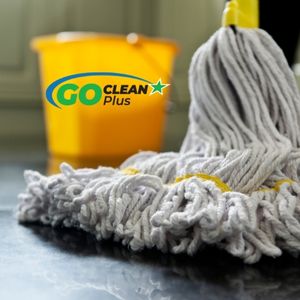 The first step in preparing for March snow is to develop a plan. This includes ensuring that all employees, visitors, and cleaning personnel know the plan. Consider factors such as entryway mats, salt or ice melt, and extra cleaning supplies. A well-developed and thorough plan prevents accidents and reduces the risk of injuries in the office. The team at Go Clean Plus is experienced in custom commercial cleaning services, janitorial services, and office cleaning plans.
Place Mats at Entrances
Placing heavy-duty mats at all entrances before employees enter can reduce the amount of snow and ice tracked onto the floors. Make sure to use mats that are slip-resistant and easy to clean. This can help to prevent slips and falls in the office. If your floors and carpets are wet from snowy weather, it's helpful to depend on office cleaning in Toronto for mopping and drying your floors.
Provide a Place for Wet Items
Providing a designated area for wet boots and coats can help to keep water and snow from spreading throughout the office. Consider using a coat rack or designated space with a tarp or mat. This helps keep your office environment clean and organized.
Increase Cleaning Frequency
During March snow, increasing the frequency of office cleaning is essential. Floors should be mopped or vacuumed more often to remove snow, salt, and dirt. Bathrooms and common areas should also be cleaned more frequently. This can help to prevent the buildup of dirt and grime, ensuring a clean and hygienic office environment.
Schedule Commercial Cleaning Services
Consider scheduling professional office cleaning in Toronto during the March snow season. Professional cleaners can ensure that all areas of the office are thoroughly cleaned, disinfected, and ready for use. This can help to ensure a clean and safe workplace environment for your employees and visitors.
Stay Alert
Encouraging everyone in the office to be alert and cautious during the March snow season is essential. Remind employees to watch their steps, wear appropriate footwear, and report any hazards or concerns to management. If puddles, slippery, or wet conditions are encountered within your office, don't hesitate to contact your Toronto office cleaning team for a prompt response.
Choose Office Cleaning in Toronto with Go Clean Plus
Maintain an organized and safe office with commercial cleaning services near Toronto regardless of the March snow season. If you need professional cleaning services in Toronto, contact Go Clean Plus to ensure a thorough and effective cleaning of your office environment.