Tips For Hiring A Commercial Cleaning Company
Posted on September 20, 2021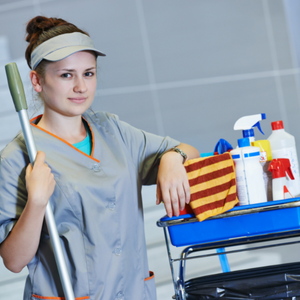 First impressions matter. The overall appearance and cleanliness of your office leave an impact on your clients. A clean and professional office space can make all the difference between a successful and a struggling business. In fact, cleanliness is more important than ever during these uncertain pandemic times. Hiring professional office cleaning services in Toronto is the best method to keep your office space safe and clean for visitors, employees, and potential clients. Read our blog to understand how you can find and hire the best commercial cleaning services when searching "Find the best commercial cleaning company near me".
Consider Your Cleaning Requirements
Every business is unique and has its own cleaning needs. A medical facility, for example, will have different cleaning needs than a commercial establishment. Before looking around for a commercial cleaning company in Toronto, it is essential to assess your company's requirements. Consider the level of cleanliness, type of building, timings and frequency of cleaning etc. This will help you convey your requirements clearly to potential cleaning agencies.
Ask Around
Asking your industry colleagues, family or friends who own/manage businesses is a neat way to find a suitable office cleaning company. This will help you gather information about cleaning services that have worked with similar companies or with people you know. Word-of-mouth recommendations are usually the best way to find a reliable commercial cleaning company.
Net Search & Review Research
Another popular way to know about commercial cleaning services in your area is to do a quick google search. The net will throw up a list of cleaning companies. You check their websites for information and research their reviews to shortlist a few reputable companies. Reliable companies will have plenty of positive reviews and testimonials that can help narrow down your search.
Choose Experience
Experienced companies that have been in the market for some time are likely to be more reliable and competent. Years of experience would have honed their skills and expertise in commercial cleaning. Make sure to ask about their past clients and length of services to get an indication about competence. Look for office cleaning companies with a respectable client list or have worked for the same industry as yours.
Licensed & Insured
Choose a service that has a valid permit to operate as a commercial cleaning company in your area. A license ensures that the company has the required training and competence to work as a commercial cleaning service. Also, hire a company that is insured. This will ensure that you are compensated for any unforeseen damages due to the cleaners' negligence. Associated peace of mind is a bonus!
Get A Quote
Once you've shortlisted the companies, get a quote from the top three cleaners you are considering. Call them and ask for a free quote and consultation. Make sure that you convey your cleaning requirements and expectations clearly. Ask about background checks for workers, the products used and any other questions that you may have.
Choosing the right office cleaning company is choosing one that meets and exceeds your expectations. Remember, the cheapest quote may not necessarily be the best one! Carefully consider each option before making the final choice.
Your Money & Time are Valuable. Hire Right, With Go Clean Plus!
If you're considering commercial cleaning companies for your Toronto-based business, look no further. Go Clean Plus is here for you! A professional office cleaning company with more than 20 years of experience, we promise to keep your office clean and safe! With cleaning protocols approved by Health Canada, you know you can trust Go Clean Plus. Don't settle for just another cleaner. Call Go Clean Plus to discuss your unique cleaning needs today!