The ROI From Hiring Commercial Cleaning Services
Posted on March 23, 2022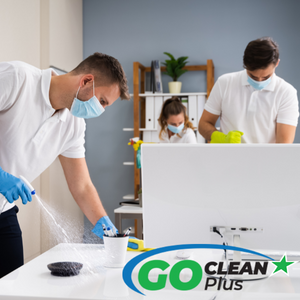 There are a lot of benefits to hiring a commercial cleaning company. Not only will you see a clean and organized workplace, but you'll also see a number of other benefits, such as improved employee productivity and a reduction in the likelihood of accidents.
But when will you see a return on investment? It really depends on your business. For some businesses, the return on investment will be seen almost immediately, while for others it may take a little longer. However, in most cases, the benefits of hiring a commercial cleaning company in Toronto far outweigh the costs.
If you're still unsure if hiring a commercial cleaning company for commercial cleaning services in Toronto is the right decision for your business, contact us today for a free consultation. We'll discuss your specific needs and help you decide if hiring an office cleaning service in Toronto is the best decision for you.
Are Commercial Cleaning Services In Toronto Worth It?
Managing a business is hard work, and it can be easy to let some things fall through the cracks. That's why it's important to consider hiring a professional commercial cleaning company to take care of all your cleaning needs. It's no secret that keeping a business clean and presentable is important. Not only does it create a good first impression for customers, but it can also be crucial for employee productivity and morale. That's why many small businesses choose to hire a commercial cleaning service to take care of all their cleaning needs
Benefits Of Commercial Cleaning Services Toronto
Commercial cleaning services offer a wide range of benefits that can help your business run more smoothly.
Here are just a few of the reasons why hiring a professional cleaning company can be a wise investment:
1. You'll save time
One of the biggest benefits of hiring a commercial cleaning company is that you'll save time. Instead of having to spend hours each week cleaning your office or business
premises, you can leave the job to the professionals. This will free up your time to focus on more important tasks.
2. You'll get a clean, healthy workplace
If you want to maintain a professional image, it is important to have a clean and tidy office. A commercial cleaning company can help you achieve this. Plus a clean workplace is essential for keeping your employees healthy and productive.
3. Save On Cleaning Equipment And Products
Commercial cleaning services can help you save on the cost of cleaning products and equipment. By hiring a professional cleaning company, you can avoid the need to purchase expensive machines and cleaning supplies. Commercial cleaning companies have access to high-quality equipment and supplies, and they can typically clean your business more quickly and thoroughly than you could on your own. Additionally, professional cleaning services often offer discounts on their services when you sign a contract. This can be a great way to save money on your business' cleaning costs.
Save money and time by hiring a commercial cleaning service. You'll get a faster, better clean with less hassle and expense. Contact Go Clean Plus today about their office cleaning services in Toronto.