How Air Quality Affects Your Employees
Posted on January 23, 2023

Good air quality is crucial for any workplace, as it can significantly affect our physical health, mental well-being, and productivity. In the backdrop of the covid pandemic and the fast-paced business world, it's essential to ensure that your employees are working in a healthy and safe work environment, including clean air. This is where commercial cleaning services in Toronto play a vital role in maintaining your workplace's air quality. Regular office cleaning in Toronto can help improve air quality and ensure that your employees breathe clean, healthy air while they work. Read on to learn how air quality affects your employees.
Respiratory Problems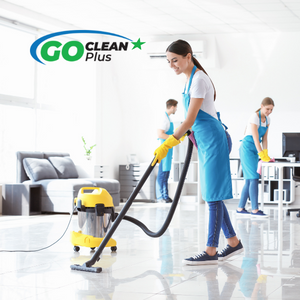 Poor indoor air quality can cause or exacerbate symptoms of respiratory diseases such as asthma, bronchitis, and other lung conditions. Exposure to pollutants like particulate matter, nitrogen oxides, sulphur dioxide, and other allergens can irritate the airways and trigger allergies. Contributors to poor air quality include:
Inadequate ventilation can trap pollutants and allergens inside a building.
Formaldehyde in pressed-wood office furniture & carpets.
Exposure to passive tobacco smoke.
Exposure to indoor air pollutants like mould & radon.
Personal care & cleaning products that contain strong scents.
Employers can protect employees' respiratory health by ensuring effective office cleaning in Toronto and reducing exposure to these potential sources that can negatively impact air quality.
Decline in Productivity
Lack of fresh air and low air quality can affect employee productivity. It can cause various health issues, including headaches, fatigue, allergies, and respiratory problems. Employees can also feel fatigued, irritable, and unable to focus. Additionally, exposure to indoor pollutants can cause increased absenteeism, further decreasing productivity. Proactive steps like installing air purifiers, monitoring indoor air quality, and engaging commercial cleaning services in Toronto to regularly clean and maintain HVAC systems can enhance air quality and keep your staff healthy and motivated.
Mental Health
Low air quality can also contribute to employee stress and anxiety, negatively impacting their health and job performance. Work anxiety and the resulting stress can lead to decreased productivity, increased absenteeism, and a higher risk of burnout. Poor indoor air quality can negatively impact cognitive function and concentration. In fact, studies link prolonged exposure to indoor air pollutants can to mental health conditions like depression. In extreme cases, poor air quality can also exacerbate pre-existing mental health disorders like bipolar disorder and PTSD.
Steps to Improve Office Air Quality
Invest in air purifiers and other air-cleaning devices to remove pollutants & allergens.
Ensure proper maintenance of HVAC systems to prevent the buildup of mould & other contaminants.
Regular cleaning and maintenance of carpets, curtains, and other materials can also help to improve air quality.
Reduce the use of chemical cleaners and switch to green & environmentally friendly products.
Eliminate smoking areas in the workplace.
We Clean It for Professional Cleaning Solutions
As a concerned employer, it's your responsibility to ensure a safe and healthy working environment for your employees. Don't let poor air quality harm employee health and productivity. Engage a competent commercial cleaning service like We Clean It for office cleaning in Toronto for better air quality in your workplace. We've been providing environmentally-conscious commercial cleaning solutions for healthier spaces for your staff and customers across Toronto & the GTA. Whether you need routine cleaning services, deep cleaning, or disinfection services, count on We Clean it for quality cleaning.
Call us to schedule a green cleaning consultation and quote today!