Why Deep Office Cleaning Is Critical
Posted on May 03, 2022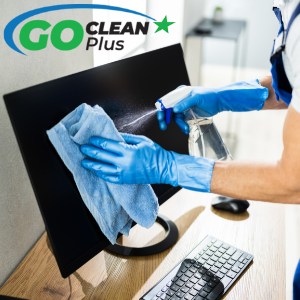 Any successful business has to have a clean and comfortable environment. It is vital to appear professional while making sure your clients feel welcome and safe. Commercial cleaning services in Toronto can be outsourced and help you keep your environment clean and comfortable. Whether you are running a small business or a huge corporation, it'll be up to you if you want to contact a commercial cleaning company about their office cleaning services in Etobicoke, Toronto, Mississauga, Vaughan and the GTA.
Deep Office Cleaning Services in Toronto
One of the most important factors in ensuring a healthy and safe environment is deep cleaning your office. Deep cleaning is a process that is often overlooked in the office cleaning industry; however, it is a vital part of any office commercial cleaning service in Toronto. Deep cleaning occurs after a thorough cleaning and provides an opportunity to conduct intensive cleaning and maintenance tasks that will keep your office looking its best.
This process involves using various tools and equipment to properly clean every nook and cranny. The proper equipment ensures that bacteria and germs cannot hide from the cleaners.
Deep Cleaning Defined
Deep cleaning is an intensive cleaning session where corners of rooms and surfaces often go untouched get a thorough scrubbing. This deep clean is often done after a thorough clean, but it can also be contracted as a standalone service.
The Importance Of Commercial Cleaning
Oftentimes, clients are happy with a thorough cleaning, assuming the job is done; however, the fact that deep cleaning can be performed frequently means that dirt and grime do not have time to collect in the target areas. With a deep clean, you can also schedule time for maintenance tasks like polishing floors and window cleaning.
A deep clean by a commercial cleaning company is important for several reasons.
First, it creates a professional appearance for your business.
Secondly, it removes any dirt, dust, or grime that has built up over time- including in hard-to-reach places.
Thirdly and most importantly, it helps to create a safe and healthy environment for your employees and customers alike.
By removing allergens, bacteria, and other contaminants from your office space, you can help reduce the spread of illness and create a more pleasant workspace.
Commercial Cleaning Companies Deep Clean Procedures:
Most commercial cleaning services in Toronto offer what is called a deep clean. This is a thorough cleaning of your office space that is usually done once a year, or sometimes even more often, depending on the size and needs of your business. A deep clean differs from your regular cleaning service in several ways.
First, all furniture will be moved so that cleaners can reach every nook and cranny.
Second, every piece of equipment in your office will be dusted, wiped down, and sanitized- this includes keyboards, computer screens, phones, printers, and much more.
Thirdly, light fixtures will be cleaned, windows will be washed inside and out (if weather permits), carpets will be vacuumed and shampooed…the list goes on.
In short: no detail will be overlooked during a deep clean!
In conclusion, deep cleaning is critical for maintaining a healthy and safe office environment. It is a necessary part of keeping an office clean and preventing the spread of illness. Contact Go Clean Plus and inquire about the deep cleaning we include under our office cleaning services package in Toronto.