Why Use Post Construction Cleaning Services in Toronto
Posted on June 23, 2022

You've just completed construction on a new commercial building. Congratulations! The hard work is over, and now it's time to move in and get down to business. But there's one more important step to take before you can do that: post construction cleaning in Toronto. A construction project is a messy business. In these types of situations, a post construction cleaning service in Toronto can be your best friend. Post-construction cleaning in Toronto is a comprehensive cleaning service that leaves your new space spotless, sparkling, and ready for business.

The question is, why are post-construction services done by a professional commercial cleaning in Toronto so important?

Here's why you should use professional post-construction cleaners for your new commercial space.
Thorough Approach to Cleaning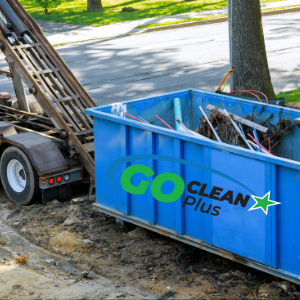 Post-construction cleaning in Toronto know exactly what needs to be done to get your new space ready for occupancy. They'll clean every nook and cranny, removing all the dust, dirt, and debris that's accumulated during construction. They'll also polish all the surfaces until they gleam.
They Work Quickly and Efficiently
Construction projects always seem to take longer than expected. So when it comes time to move in, you probably don't want to spend days or even weeks cleaning up yourself. Post-construction cleaners will work quickly and efficiently so you can start using your new space as soon as possible.
They Have the Right Tools and Equipment
Cleaning a commercial space is not the same as cleaning a residential space. It requires specialized tools and equipment that most people don't have access to. Fortunately, professional post-construction commercial cleaners in Toronto do have access to these things - meaning they can do a better job than you could ever hope to do on your own.
What's Included In Post-Construction Cleaning?
Removing adhesives from doors, windows, and appliances
Dusting and cleaning all surfaces, including ceilings, walls, fixtures, and floors
Cleaning windows, mirrors, and other glass surfaces
Vacuuming carpets and upholstery
Mopping hard floors
Emptying trash cans and disposing of waste properly
Deep cleaning tasks
Cleaning ductwork and vents
Sanitizing bathrooms and kitchens
Post Construction Cleaning Services at Go Clean Plus
Looking for professional post-construction commercial cleaning in Toronto? Look no further than Go Clean Plus. We offer comprehensive post-construction cleaning services in Toronto that will leave your new commercial space spotless and ready for business. Our experienced cleaners will work quickly and efficiently to get the job done right, and we have all the tools and equipment necessary to do a thorough job. Contact us today to learn more about our post-construction cleaning services or to schedule a free consultation.