Why Switch to a Green Commercial Cleaning Company in Toronto
Posted on August 03, 2022

Green and sustainable efforts are more than a trend in the corporate world. More and more businesses are looking for eco-friendly service providers, including your commercial cleaning company. Green cleaning means using sustainable products and methods with safe components for people and the environment. If you're not sure whether you should switch to green commercial cleaning in Toronto, read on for 5 benefits of going green:
A Safer Choice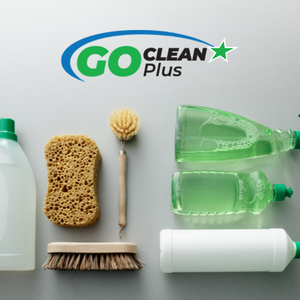 Conventional cleaning products often contain toxic chemicals or VOCs (Volatile Organic Compounds) that can harm the skin, eyes, and respiratory system. The harsh chemical residue and unpleasant cleaning odours can cause irritation and trigger allergies, apart from being off-putting to clients, guests, and employees. Opting for green cleaning solutions is a safer choice as they contain natural cleansers that are safe for everyone. Reducing the use of harsh chemicals in the office also improves air quality and reduces illnesses. Switching to a green commercial cleaning company is sustainable as it will use supplies and cleaning techniques that are safer for everyone.
Happier Employees with Greater Productivity
A healthier workspace translates to fewer illnesses, a happier workforce, and greater productivity. Commercial cleaning companies that focus on natural cleaning products, fewer chemicals, and attention to environmental and employee health. Knowing that the company is concerned about its employees and the environment makes them proud of their company and improves morale & overall employee productivity. Make a positive start with certified green cleaning from Go Clean Plus and showcase your care and commitment to your employees, customers, and the planet.
Support a Healthier Planet
Choosing a commercial cleaning company in Toronto that specializes in sustainability and green cleaning practices will help reduce your company's carbon footprint. A green commercial cleaning company like Go Clean Plus uses eco-safe cleaning methods, equipment & supplies that are super effective yet non-toxic. Adopting eco-conscious commercial cleaning in Toronto helps prioritize health and wellness while conserving the planet.
Create Positive Brand Equity
Today's eco-conscious consumer prefers brands that engage in green or sustainable practices. Modern businesses are adopting the triple-bottom-line ideology of 'people, planet, and profit.' A successful company is not only profitable but also works for its people and the environment. Elevate your industry standing and create positive brand equity by adopting sustainable practices, including green cleaning procedures and products. Discerning customers and clients enjoy supporting eco-friendly businesses and green commercial cleaning in Toronto.
Reduce Costs
Going green is not merely a buzzword. Green cleaning initiatives help conserve resources and the environment. Conventional cleaning products can be expensive and create potential health risks. Using eco-friendly ingredients, green cleaning supplies can be more cost-effective than traditional cleaning products. Sustainable cleaning practices can decrease waste and cleaning expenses while increasing efficiency.
Take a Green Leap with Go Clean Plus
Transitioning to a greener office can be as simple as hiring the right green commercial cleaning company. Go Clean Plus is a market leader in sustainable office cleaning services, providing top-tier commercial cleaning with equal emphasis on environmental conservation. We use certified green cleaning products, tools, and sustainable cleaning techniques. Our experienced and trained cleaning crew will help you meet your green goals while ensuring that your facility remains clean and pristine. Take a step in the green direction—reach out to the pros at Go Clean Plus for sustainable and eco-friendly commercial cleaning in Toronto.