Why Schedule Industrial Cleaning During Your Holiday Shut Down
Posted on December 14, 2022

The holiday season and your annual holiday shutdown are just around the corner. It is also an excellent time to hire industrial cleaners for that critical deep commercial cleaning in Toronto, as many workers will be out of the factory premises. Professional industrial cleaners will facilitate productivity, reduce clutter and improve the organization to make the most of your holiday shutdown. With high-quality janitorial services from Go Clean Plus, you can prepare your facility for a fresh start in the new year. Read on to discover why the holiday shutdown is the perfect time to schedule industrial cleaning with the pros at Go Clean Plus.
Get That Deep Clean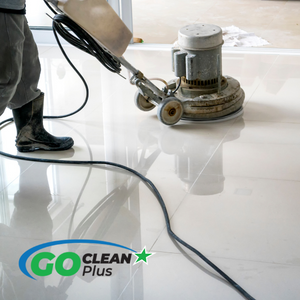 We understand that productivity and efficiency are critical in an industrial setting. Holiday shutdown facilitates deep cleaning as production, shop floor, and offices are all unused and unoccupied. Schedule a comprehensive commercial cleaning in Toronto to thoroughly deep clean your plants, warehouses, and offices during the holidays. This is also the ideal opportunity for electrostatic disinfection of your industrial premises without affecting production targets and schedules.
Get Necessary Maintenance
Take advantage of the annual holiday shutdown and reduced workforce for necessary and preventive maintenance work. Prepare for the new year and busy months ahead with the much-needed maintenance in critical areas that are usually restricted due to ongoing production work.
Power Washing
The holiday shutdown presents a rare opportunity to get power washing and other specialized industrial cleaning services unobstructed by workers and high traffic. The specialists at Go Clean Plus can undertake power washing services for your industrial and commercial premises. Power washing will target and clean accumulated grime, grease, and heavy stains from your production facility, shop floor, industrial tanks, and structural steel surfaces. We also perform HVAC maintenance, carpet cleaning, and window/exterior cleaning. Rest assured that Go Clean Plus follows stringent on-site safety protocols and correct waste and used materials disposal.
Minimize Hazards
Comprehensive industrial cleaning is critical for a safe and productive workplace. Engaging professional industrial cleaners to sanitize and remove hazardous chemicals, pollutants, and other pathogens is non-negotiable. Removal and disposal of hazardous waste and shopfloor remediation can boost production and efficiency by keeping the plant and machinery in top working order. Industrial cleaners are conversant with mandated government cleaning standards and strive to keep on top of prescribed guidelines.
Welcome Your Team Back to a Clean Office & Industrial Premises
Give a fresh start to 2023 during the holiday shutdown with a professional cleaning by industrial cleaners from Go Clean Plus. We understand your need to keep your industrial premises functioning with minimal downtime. Industrial cleaners at Go Clean Plus ensure they do not get in the way of workers. However, scheduling industrial cleaning during your annual holiday shutdown will facilitate quick and thorough deep cleaning. Go Clean Plus is your go-to company for top-tier commercial cleaning in Toronto. If you haven't planned your professional industrial clean, there's still time! Our competent cleaning crew will take care of all the details—from planning to execution, so you can enjoy the holiday season in peace. Rest assured of efficient work, flawless cleanliness, fair prices, and gold-standard services.
Talk to our experienced commercial cleaning specialists to discuss your industrial cleaning requirements today!