Why Hire Cleaning Service for Restaurants in Toronto?
Posted on July 13, 2022

The hospitality industry is super competitive, and your restaurant's reputation can be at stake with even a tiny mistake. That's why the cleanliness and hygiene of your restaurant are just as important as the food and services. Not only do customers rate a restaurant based on the taste and quality of the food, but they also consider the environment and ambience. Besides being unsafe and unsanitary, an unclean, messy restaurant can be detrimental to the business. By hiring a professional commercial cleaning company like Go Clean Plus, you don't have to worry about cleanliness issues and focus on the core aspects of your business. Here's why opting for commercial cleaning in Toronto is a smart move for your restaurant business.
Health and Safety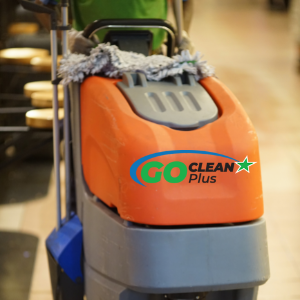 Food safety and hygiene issues can be damaging to your restaurant business. Today, customers are more concerned about safety and sanitation than ever. People associate a dirty restaurant with an unsanitary kitchen and food preparation. As a diner, you certainly don't want to worry about unhygienic cooks and servers or a kitchen covered in germs! Hiring a commercial cleaning company to thoroughly clean and sanitize your kitchen and dining areas can reduce potential pathogens and reassure customers. It also means extra protection and preparedness for routine restaurant inspections by health officials.
Appearance
Let's be honest; appearances matter in hospitality! A restaurant's atmosphere, ambiance and appeal play a crucial role in its success. Customers choose a restaurant for the complete experience it offers—ambiance, food, service, cleanliness, the works. A clean and hygienic facility is vital for a restaurant's reputation. No one wants to go to a restaurant with dirty floors, unkempt tables and dirty cutlery. A clean and inviting aura goes a long way in retaining and growing your restaurant business.
Latest Equipment & Focussed Cleanliness
Commercial cleaning in Toronto is quickly gaining popularity among restaurant owners due to the focusses cleaning it offers. While each nick n corner of your restaurant requires attention, the kitchen, washrooms, and entrance need dedicated cleanliness and hygiene. Restaurants with outdoor seating need a well-maintained outdoor area for a pleasant customer experience. A commercial cleaning company can take care of the cleaning & washing of outdoor seating, umbrellas, and floors without an extra burden on your regular staff. Commercial cleaners have specialized equipment and a team of trained experts that can speed up the job and provide the utmost level of cleanliness you require.
Overall Cleanliness Reflects the Business
Cleanliness, or lack of it, speaks volumes about how you run your establishment. An unclean and unkempt facility raises serious questions about hygiene, food safety, and cleanliness standards. All areas within your premises should be spotlessly clean and sanitized to demonstrate your restaurant's dedication to the health and safety of its patrons.
Maintain Hygiene and Quality with Go Clean Plus
Working with a commercial cleaning company is an investment in the reputation and safety of your restaurant or hotel business. Enjoy complete peace of mind with Go Clean Plus—knowing your restaurant is professionally clean and sanitized each day! Our unmatched janitorial services provide reliable and timely assistance essential for restaurant operations. Hassle-free, efficient, and tailored cleaning services from Go Clean Plus will help your restaurant business to grow.
Don't wait. Call us to schedule a personalized restaurant cleaning consultation today!