Should Should Realtors Hire Cleaning Services in Etobicoke?
Posted on September 15, 2022

The real estate business in Canada can be highly competitive, and a wide range of factors come into play while selling a house and successfully closing a deal. Presentation is perhaps the most crucial factor governing the sale of a home or commercial property. First impressions matter—what potential buyers see upon entering a space can make or break a deal. Realtors and developers that use janitorial cleaning services before showings can make the property look more appealing to prospective buyers, with more offers and increased sales! Here are five reasons you should consider hiring professional cleaning services in Etobicoke.
Elevate the Wow Factor for a Great First Impression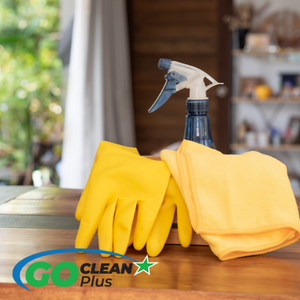 How the buyer perceives a property in the first few minutes is critical—a positive impression on the buyer can seal the deal in your favour! Undoubtedly, a pristine and super clean home is aesthetically appealing and elevates its wow factor. Commercial cleaners are aware of the nooks and crannies where dirt tends to accumulate. Plus, they have the proper equipment and techniques for comprehensive cleaning. Hiring professional janitorial cleaning services will ensure better chances of closing a sale with a clean that sparkles.
Garbage & Odour Control
An unkempt or dirty property can hamper its saleability. Between property visits and open houses, the house can accumulate garbage/trash that needs to be cleaned. Also, if a property has been vacant for a long time, it can leave a stale, musty odour. Cleaning services in Etobicoke can effectively clean and maintain the property to keep it market-ready and fresh for the next client visit. Professional cleaners are trained to thoroughly clean all areas, including the entryway, kitchen, bedrooms, and all the baseboards, floors, windows, and doors.
Bathroom Clean Up
A good realtor knows that bathrooms are potential make-or-break spaces. While a DIY clean-up may tackle surface dirt, a professional cleaning can eliminate stubborn limescale build-up and put the sparkle back in the bathrooms. Don't lose a potential buyer to a dirty bathroom—hire experienced cleaning services in Etobicoke and see the difference!
Disinfection & Sanitization
With the world still batting against the coronavirus, the concern for cleanliness and proper disinfection has only grown. Hiring commercial cleaning services in Etobicoke for sanitization will help stem the spread of infection and put clients, homeowners, and agents at ease.
Better Listing Photos
Most home buyers tend to browse houses online before deciding to visit a property. A cluttered and unkempt house can look bad in photos. It also limits photography to the least messy areas of the house. Hiring janitorial cleaning services can help the property look fresh and appealing in pics and reality. It can garner the interest of potential buyers and thus boost your lead generation and chances of making a great sale!
Professional Cleaning Services in Etobicoke for Realtors
Hiring expert cleaning professionals to clean a property before the listing can make the selling process a breeze. With decades of experience and expertise in commercial cleaning, Go Clean Plus is your go-to company for professional cleaning services in Etobicoke. We offer a wide range of professional cleaning services, including electrostatic deep-cleaning, carpet cleaning, office cleaning, sewer cleaning, odour control, disinfection, post-construction cleaning, water damage repair and much more!
Our state-of-the-art cleaning equipment, eco-friendly products, and certified professionals are committed to delivering an exceptional cleaning experience!
Contact us to schedule a professional cleaning service today!